(Important - Please read the disclaimer at the bottom of the page)
For Sale Ads : -
Factory Built 1996 Ginetta G27 DR
Number 965033 (15th 0f 26) One careful owner from new.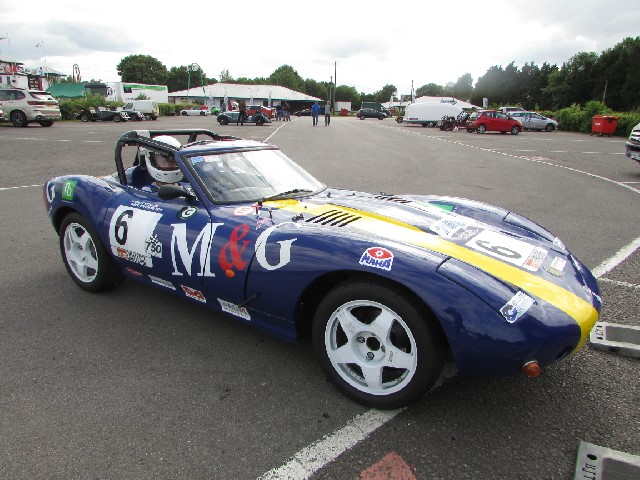 Campaigned for 7 Seasons, maintained by Clive Robinson Cars/ South Western Engineering with best finishes of a 2nd + 3rd + a lap Record in 2002. Series Factory upgrades 1998 – 2000 included rose jointed rear suspension, rear disc brakes, LSD, Alloy wheels, rear intrusion protection, and later MSA upgrades including upgraded Lifeline fire extinguisher system, together with upgrades to compete in 750 Club Roadsports racing. Lifeline removable steering wheel hub, quickly adjustable 6 point harness and adjustable top wishbones. No chassis damage, only minor body and parts breakages suitably improved since. Very reliable and with entire history, original parts and 2 sets of spare wheels.
From 2003 to 2005 I raced a Fun Cup Beetle in long distance races with occasional races in the G27 in 8 Clubs and Bentley Drivers Club outings. At just over 200 bhp/Ton it fitted into Class C of the 750 Roadsports regulations with just 7 Kg of ballast. It is a robust and reasonably inexpensive car to run while being fairly competitive due to power to weight Classes irrespective of age. Best finish was a Class win and 5th overall at Rockingham. The introduction of a Class D resulted in Class C changing to 180 bhp/Ton and the need for 85Kg of ballast to meet power to weight. The seat belts and removable steering wheel were fitted to enable 70+ year old drivers to change midway through the 45 minute races within 1 minute.
CSCC run series for which the car is suitable but it would be uncompetitive without modifications as there are no restrictions to increasing power. At 141 bhp the engine is a mechanically standard 130 PS 1800cc Zetec, and gives similar power to that tested in 1999. 5 speed straight cut close ratio gearbox rebuilt, new brake pads and ready to go.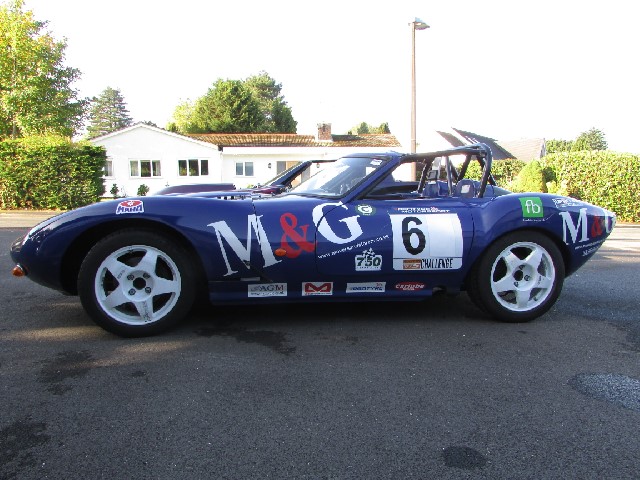 Maintained in recent years by GTS Motorsport in Earlswood, the car has been extremely reliable and provides predictable behaviour and a great deal of fun! An ideal car to learn circuits and race craft without breaking the bank. Minor upgrades to meet new regulations may be necessary.
The car is Road Registered N 440 OVL but has been SORN since 1999. It has always been kept in a dry garage, has a fitted cover, and some spares.
I should be at Castle Combe for a Track Day on Tuesday August 15th when anyone interested in buying it may be able to ride in it or possibly drive it. It is a Charity day when spectators will be charged £20 and passengers £30 by Williams Automobiles, the organizers. Ring me to let me know you are coming in case I am unable to attend for any reason. Otherwise can be viewed in Solihull, West Midlands, by appointment
Make me an offer for the car as long as it is over £10,000
Interested parties contact Chris Fellows 07519 541 659 or christopherpfellows@gmail.com
Ginetta G4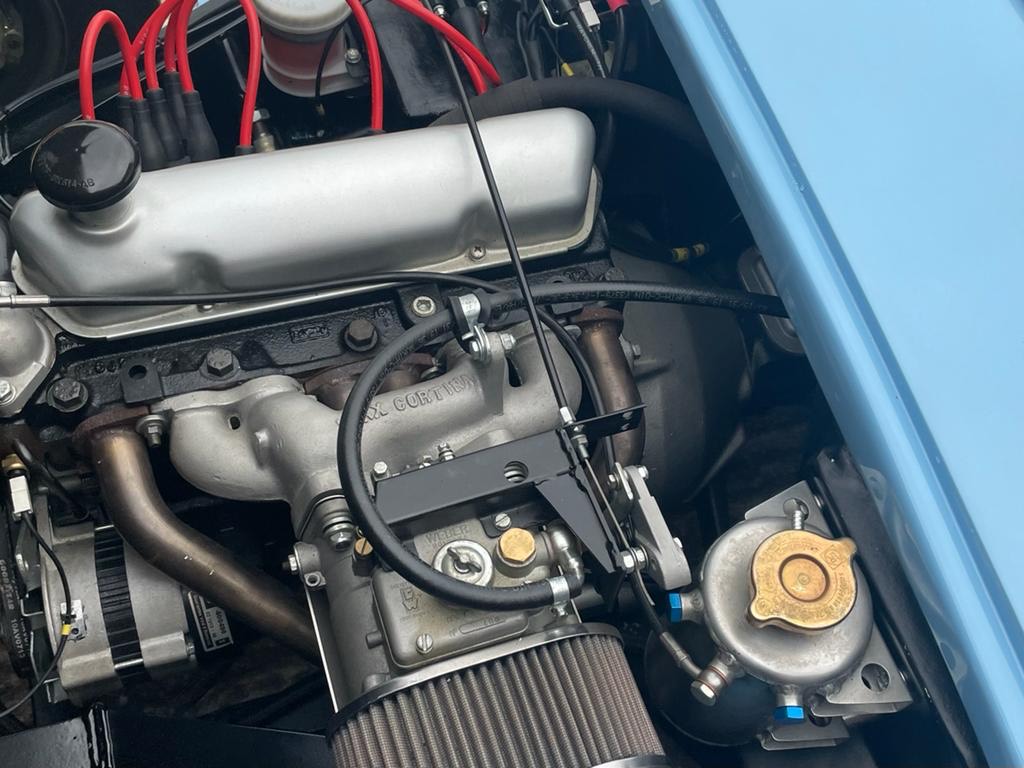 Ginetta G4 has undergone a full body restoration painted Ferrari azzuro blue with a full nut & bolt rebuild, new professional loom.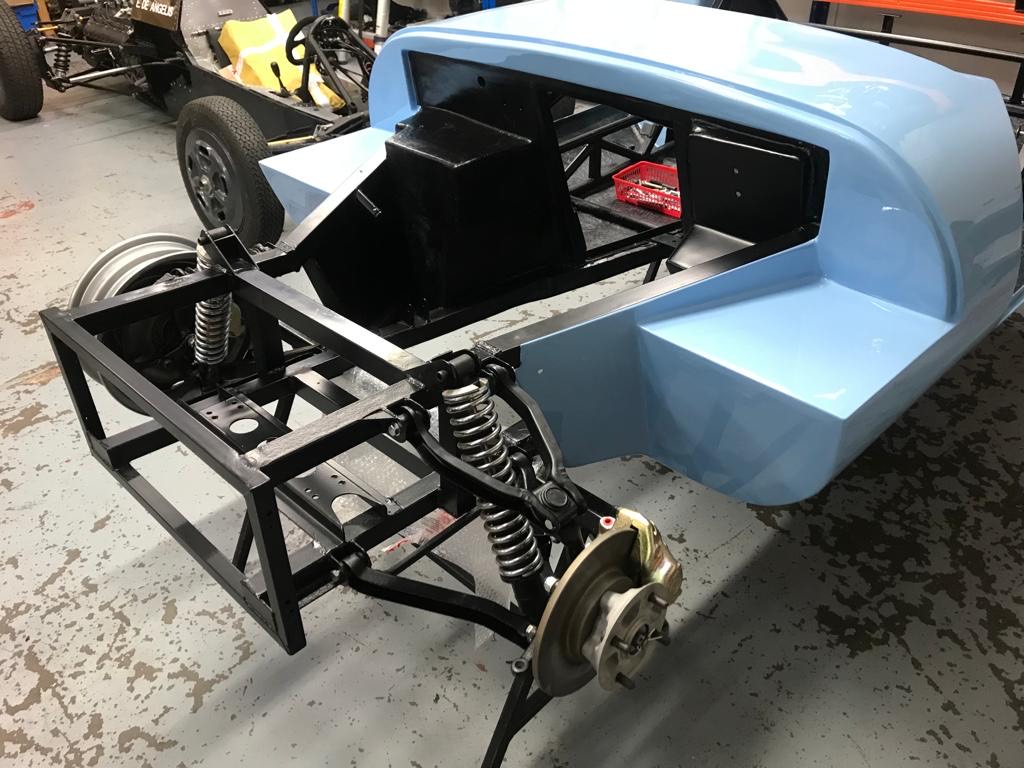 Engine, gearbox and axle rebuild all mechanical parts overhauled or replaced. Totally immaculate condition throughout, fitted with a pre-cross flow 1300cc with a single webber. This is a rebuilt car that's been assembled from parts some of which were not new so it's registered in 2016. A concourse G4 for the price of a G15 I can't upload any pictures so can email them £24,000 Whitstable Kent
Robert Knox 07790022882
Whitstable Kent
Robert Knox
Member
Email knoxyg15@gmail.com
2023-07-19
Original and unrestored 1967 Ginetta G4 for sale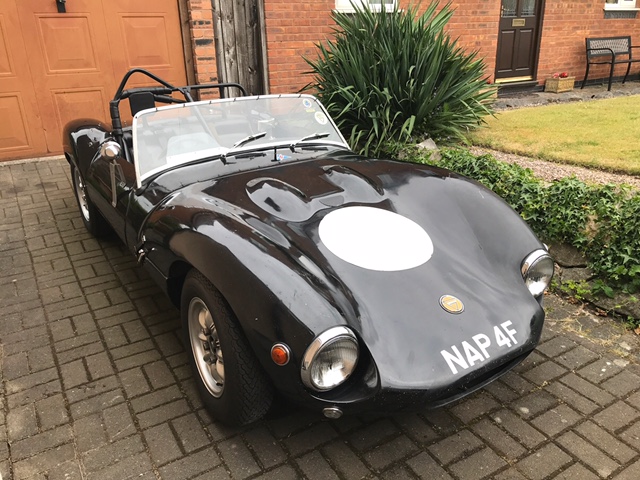 After 47 years of ownership, the time has come to part company with my square tube chassis, 1967 Ginetta G4. The car is unrestored with an extensive documented history and well known to the Club. Over the years it has had components repaired or replaced as necessary, with original specification parts where available, thus maintaining the driving characteristics of the period. Essentially a 'road' car NAP 4F has a well documented competition history [race and speed events] in my ownership. Always driven to events and usually back home!
The car retains its original body panels which were resprayed black, prior to my ownership. The paint has extensive micro blistering and stone chips whilst the fibre glass has some crazing, as might be expected from 96700 miles of road and competition use. 56 years of patina - she carries her history with pride.
Originally fitted with a 1500 pre-crossflow motor the Ginetta is currently running its third engine, a largely standard crossflow 1600 Ford Kent on twin Weber DCOE 40s, with a Jenvey Dynamics low profile aluminium baffled sump, lighted flywheel and high capacity oil pump, and is producing around 75 BHP at the rear wheels - similar to its predecessor 1500 pre-crossflow "race" engine.
The car has recently benefited from a "refresh" including a new aluminium baffled fuel tank, Facet electric fuel pump and new fuel lines, 4 Brockley 165/13 tyres, a new Girling brake master cylinder and rebuilt clutch cylinder with silicon fluids and a purged cooling system with new antifreeze. The car runs on E5 petrol with a Miller's additive.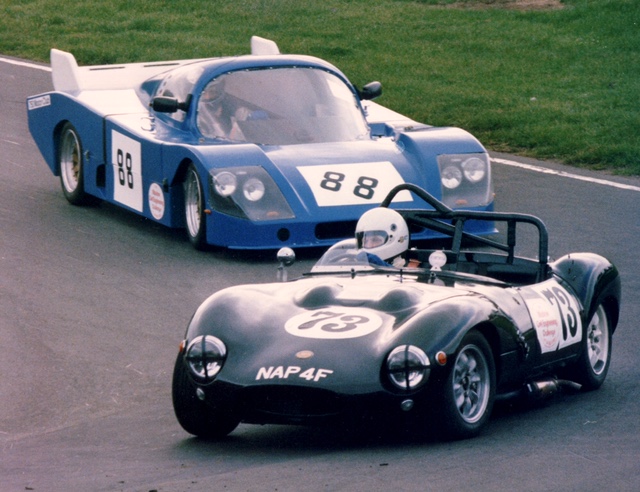 A comprehensive spares package is available including modified bonnet and rear panel, unused heat treated half shafts, spare windscreen and frame, a second set of period finned Minilite alloy wheels plus 4 Minilite magnesium wheels, spare rear axle with A frame and leading links, new Minifin alloy brake drums together with a myriad of hard to find smaller components. The remains of the 1500 "race" engine and another complete 1500 motor together with sundry pre-crossflow components are available should you wish to build an early engine.
Serious enquiries to Dick Ellingham, Tel 01606854055, Cheshire.
Cheshire
Dick Ellingham
Member
Email rellingham@hotmail.co.uk
2023-06-21
Buying Advice : - Ginettas are successful competition cars and as with other similiar marques, cars are often modified or even copied. When purchasing a Ginetta we would recommend buyers check the cars being offered for sale are as described and meet their planned requirement. Our Registrar can be contacted via email to assist with this process if required

Disclaimer - The club accepts classified adverts in good faith and replicates them in their entirety. We cannot guarantee the authenticity of any car or any parts listed. However, our Registrar can check and provide an opinion on a car-by-car basis.